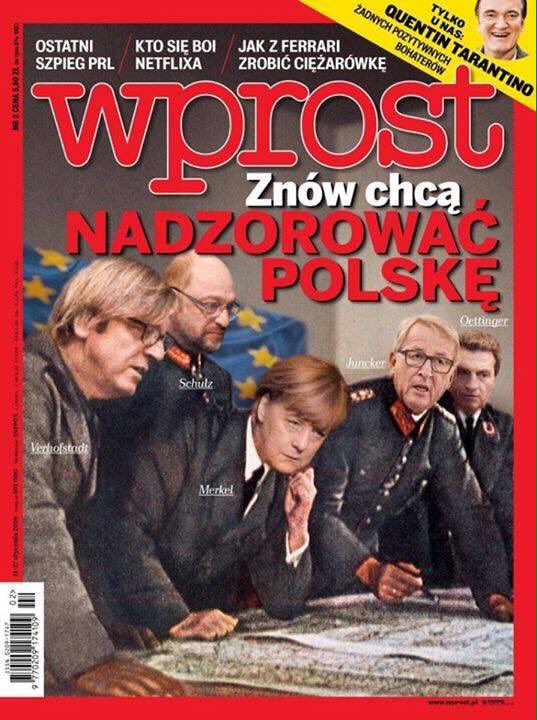 The E.U. Commission has already written to the Polish government asking how its new media law will work with EU rules on media freedom. Schulz described the government's actions as a "dangerous Putinisation of European politics", while Oettinger suggested
Poland
should be put under rule of law supervision, legislation designed to deal with "systemic threats" to EU values.
Responding to the criticism, Poland's government summoned Germany's ambassador for talks and warned Brussels not to interfere in its affairs on the basis of "biased and politically engaged" reports.
The defence minister Antoni Macierewicz went further, saying Poland would not be lectured by Germany "on democracy and freedom", while his colleague, justice minister Zbigniew Ziobro, wrote an open letter to Oettinger alluding to the Nazi occupation of Poland.
"Such words, said by a German politician, cause the worst of connotations among Poles," Ziobro wrote. "Also in me. I'm a grandson of a Polish officer, who during World War II fought in the underground National Army with 'German supervision'."